Third Watch is an American crime drama that originally ran on NBC. The series premiered on September 23, 1999. This series followed the exploits of a group of New York police officers, firefighters, and paramedics in the fictional 55th Precinct and Fire Station 55 whose shifts fell between 3 pm and 11 pm, the "third watch." The police of NYPD in Camelot, New York, NY, and their four members Tyrone "Ty" Davis Jr. (Coby Bell), Faith Yokas (Molly Price), Maurice "Bosco" Boscorelli (Jason Wiles) and John "Sully" Sullivan (Skipp Sudduth), also for firefighters and paramedic members are, Monte "Doc" Parker (Michael Beach), James "Jimmy" Doherty (Eddie Cibrian), Roberto "Bobby" Caffey (Bobby Cannavale), Kimberly "Kim" Zambrano (Kim Raver), Carlos Nieto (Anthony Ruivivar) and their new member Alexandra "Alex" Taylor (Amy Carlson), then later add Maritza Cruz (Tia Texada), an NYPD sergeant along with Sasha Monroe (Nia Long). Following Doc, Jimmy, and Kim's departures, they replace their characters with new members Grace Foster (Cara Buono) and Brendan Finney (Josh Stewart). Produced by John Wells Productions in association with Warner Bros. Television, Third Watch ranked among the Top 30 programs for two seasons before sliding in popularity. Ratings declined sharply during the first cancellation in early April 2005 and they recently aired the series finale on May 6, 2005.
Hello, and welcome. The Wiki is pretty much made up of Wikipedia pages copied over, so please, start editing. A major project is episode guides, so please click here, click on a red link and start editing. We welcome any contributions! We invite you to log in and create a user name.
Creating a user name is free and takes only a minute and it gives you greater anonymity if that is your wish. In addition, it is easier for other contributors to ask you questions and help you.
Of course, we hope you continue to make contributions, even if not logged in.
If you are new to Wikia or wikis in general, please visit the Community portal for an outline of some of the main parts of the site and links to pages that show you how to edit.
Discussion of any aspect of the site, and enquiries, can be made at the Forum or on the "discussion" page associated with each article. Please sign and date your contributions there, so that readers know "who to talk to" and whether your message is probably still of current interest.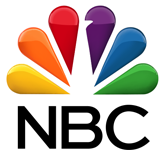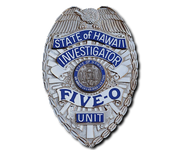 Medical Shows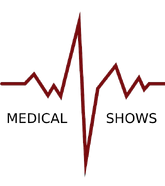 A Gifted Man • Body of Proof • Black Box • Call the Midwife • Chicago Med • Code Black • Crossing Jordan • Doctors • Dr. Quinn, Medicine Woman • Emergency • Emily Owens M.D. • E.R. • Grey's Anatomy • Hawthorne • Heartbeat • Holby City • House • The Good Doctor • Knick • The Mob Doctor • Nip/Tuck • Nurse Jackie • New Amsterdam • The Night Shift • Nurses • The Pretender • The Resident • Royal Pains • Saving Hope • Scrubs • Station-19 • St. Elsewhere • Third Watch
Contents
We are currently working on 189 articles.
Contents (In-Universe)


Contents (Real World)

News/New pages
Featured Article

James "Jimmy" Doherty
- Jimmy is the main character of the series. He is a perpetual "nice guy." For most of the series, he works in the FDNY firefighter of New York City. He's portrayed as a good firefighter, though he's the most successful of his group of friends
Read more >>
Help Build Third Watch Wiki
Before contributing please take the time to look at our

Current Projects

. To

add a new page

to the wiki, enter the page title in the box below:

<createbox> width=24 break=no buttonlabel=Create new article </createbox>

|}|}|}
Community content is available under
CC-BY-SA
unless otherwise noted.